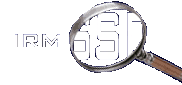 Special Studies Division
IRM created the Special Studies Division to provide timely and pertinent intelligence reports for the corporate sector. SSD is manned by competent and experienced staff selected from various government agencies and private entities and have extensive backgrounds in intelligence and corporate security. Intelligence reports compiled by SSD include but are not limited to the following.
· Security, Peace and Order Situation
· International and Economic Affairs
· Social and Political Concerns
· Environmental Impact Statements
· Country Risk Forecast
· Local Area Security Brief
· Cultural and Ecological Matters
Tailor Made Reports
Intelligence reports specific to individual client's interest in particular areas.
· Geographical
· Economical
· Political
· Environmental
"Real Time" Advisories

SSD operates a high-tech communications center manned by experienced analysts who monitor local and international events through a network of contacts from the tri-media, law enforcement and business affiliates. Information deemed necessary and essential to the smooth running of our client's day to day operations are transmitted directly through to their cellphone, pager, fax or e-mail. Covered in the "real time" advisories are incidents and developments which are likely to have an impact on business such as:

· Rallies
· Labor Strikes
· Civil Unrest
· Coups
· Kidnapping
· Assassinations
· Currency Fluctuations
· Bombings
· Bank Robberies
· Significant Traffic Problems
· Brown-Outs (cause and corrective steps)
· Fires
· Weather Warnings
· Political Activities/Pronouncements




When appropriate this service will recommend safety / convenience measures, ie, places to avoid, alternative routes etc.

Community Relations Programs
Translating intelligence analysis into concrete information and formulating cohesive solutions to ensure the success of a venture as well as the safety of those involved.
Background Investigations
· Business Partners
· Business Competitors
· Suppliers
· Employees
Special Operations
· Physical Surveillance
· Electronic Surveillance
· Electronic Counter Measures
· Undercover Sting Operations
· Photo Coverage
Our operations are undertaken with absolute discretion and client confidentiality, set in the highest ethical standards and within the framework of all countries existing laws. The SSD supports all of IRM's services thus enhancing their respective capabilities.